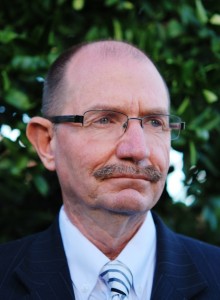 I am a full-time Celebrant, having qualified in 2009. I  am privileged to be able to perform many rites of passage including Funeral and Memorial Services. Prior to this  I had undertaken funerals in a religious portfolio as well as working in customer related positions for many years.  I am a current member of Toastmasters and I am a Justice of The Peace. These experiences have helped me develop my communication skills and relationships with people.
Over the years, I have developed a passionate interest in helping people from all walks of life deal with death. I am keen to see my clients have more say in the way their Funeral and Memorial Services are performed and I will do my utmost to ensure that their wishes are carried out.
I have been privileged to help many people who have a terminal diagnosis plan their funeral or memorial service to take away that stress from their loved ones at their inevitable death. I have been blessed to be able to assist family and friends with the expected death, or sudden and unexpected death of a loved one.
At this sad time, compassion and understanding are pre-requisites to planning and organising your needs when a beloved one has passed on. It is also an opportunity to celebrate life with family and friends.
It would be my honour and privilege to help you create and design a ceremony that will celebrate this life. Whilst I am happy to do all the readings and eulogy, I also encourage family and friends participation as I believe this to be a huge part of the healing process.
I am happy to work with you and family members to include music, photographic tributes and other rituals such as release of doves or butterflies to create a lasting memory of the day.
My fee can be provided upon request and covers:
Meeting with the family in person, by phone and email to discuss the needs and ideas for the funeral or memorial service
With your input, writing the eulogy
Writing a service which honours the deceased and offers comfort to those left behind
Conducting that service
Supplying the family with a presentation copy of the service if required